Vanishing Reports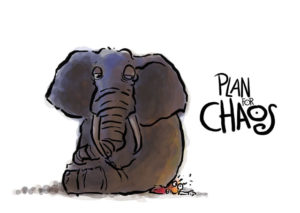 The Vanishing Reports comprise of strategies and tactics that you can use for your business. What makes them different, is that they'll explore many angles on one topic. This will enable you to get a practical, working understanding of a specific topic.
But what makes them vanish? And why?
The reports will only be available for 16 weeks. And then they'll be gone. They're actually reports that will be created primarily to be sold. However,  as a Premium 5000bc member, you'll get this report free of cost–provided you get it in the 16 week cycle.
So why 16 weeks?
Why not 6 weeks? Or 2 years?
16 weeks is a suitable time to pick up the report. This means that even if you're on vacation, you're more than likely to be back. Even if you're stuck with a mega-project, you'll get time to pop in at least once in 16 weeks. And yes, you'll be emailed about the appearance of a report. And you'll also see it when you visit this forum.
These are the terms of engagement.
I know that some people may not be happy with it, but the goal is for me to help you to consume material in 5000bc. And if I just placed these products here, they would not have the same consumption value as if they came and went. It's kinda like Valentine's day or Christmas day.
They work because of the urgency factor.
How do you know if the report has vanished or not?
Do go to this link to see all the Vanishing Reports.
https://www.5000bc.com/forum/index.php?board=7.0
Grab them before they vanish!