Say Cheddar!

The people you see below are some people we feel proud to work with, proud to know and they're great fun to be with. We pick our friends and strategic alliances very carefully.
And as you'll see in the photos, it's always beerville, margaritaville or pizzaville! Oh yes, we do like our food! Food and friends: What else could you ask for?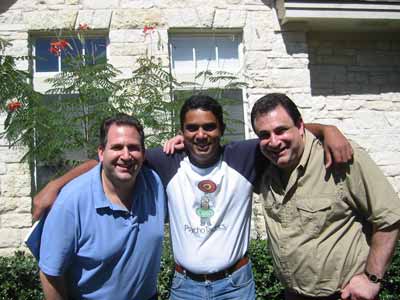 With Bryan and Jeffrey Eisenberg at Buda, Texas.
If you haven't heard of them yet, you certainly will at sometime in the future. They're the head honchos at Futurenow Inc.: A company that specialises in Web Conversion. Their clients include brands that are household names.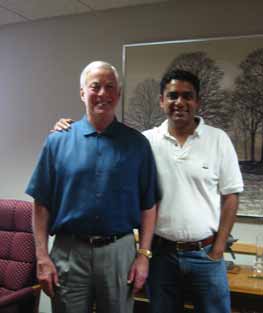 With Brian Tracy at his Solana Beach office
If there's one person that requires very little introduction, that person would be Brian Tracy. Sitting up there with the giants of marketing and sales, Brian is hugely in demand as a speaker worldwide. He's written over 27 books and created dozens of audio learning series for Nightingale Conant Productions.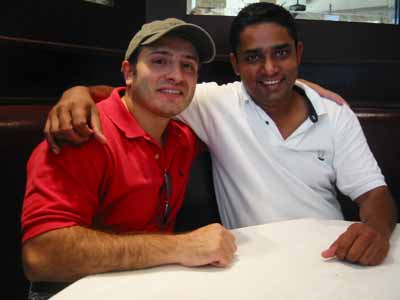 With Yanik Silver in Washington DC.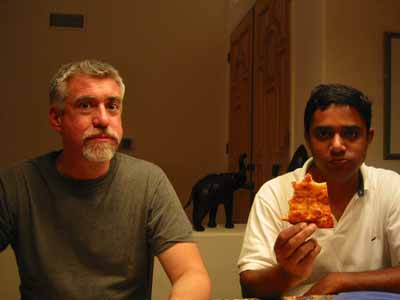 Paul Lemberg treats us to pizza at his home. Wine flowed. More wine flowed and yes, the pizza was great. Then gone!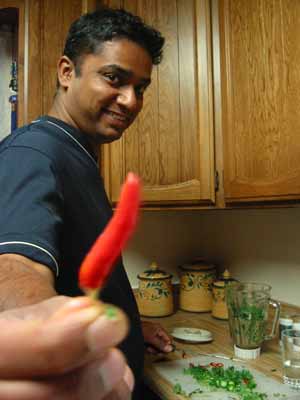 Chicken curry anyone? That's me in the kitchen. No, not my kitchen. I'll cook anywhere. This was in Campbell, California.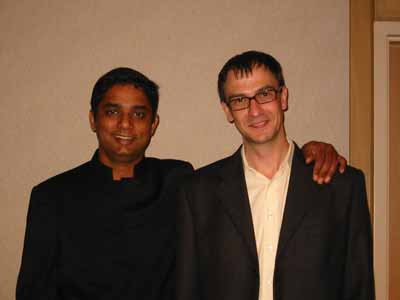 All suited and booted up with John Marshall, CEO Clicktracks. Zis was at our presentation in San Francisco. And no, we don't have flowers in our hair.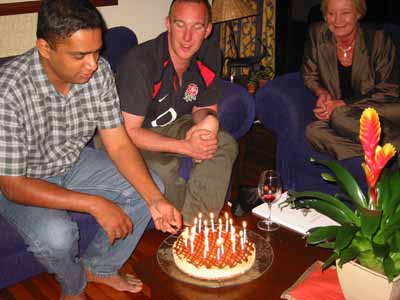 The year I turned 50. Yes, I know I look young for my age!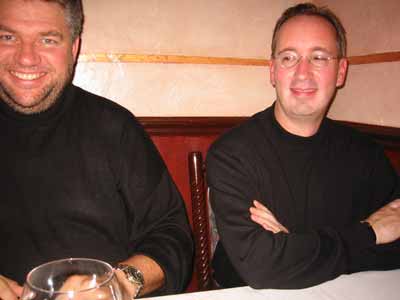 Chris Ellington, Ken Vogt and the wine glass just out of sight. This was before we downed a couple of bottles of wine, did the Karaoke thing and enjoyed the taste of some Margaritas. Not particularly in that order. 🙂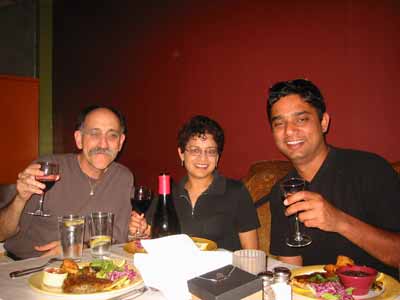 With Allen Weiss, publisher of Marketing Profs. Nice restaurant in LA. Darn, I've forgotten the name.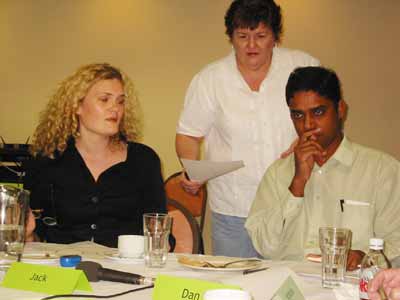 At the LA Workshop with Kimberly Carroll. Man, that's deep thinking. Hoo, what focus!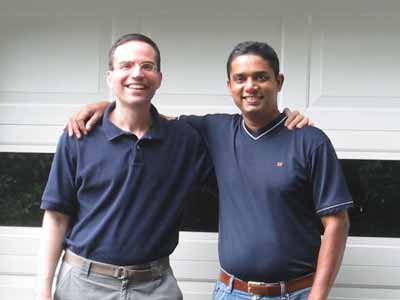 With Mark Levy author, 'How to Persuade People Who Don't Want to be Persuaded.' New York state of mind is ok, but I loved New Jersey, where this picture was taken.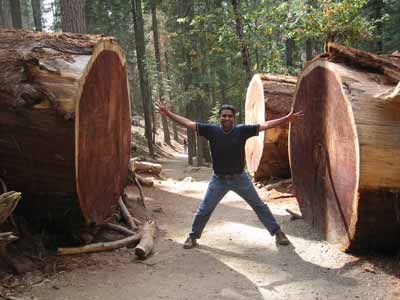 Puny person among giants. Mariposa Grove among the redwoods.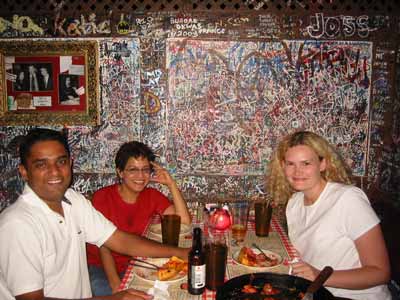 If it's Chicago, it must be Gino's. Pizza…again?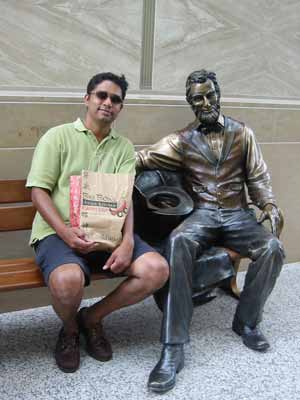 The man had a hat. He had nice shoes. And all I had was Chinese takeaways!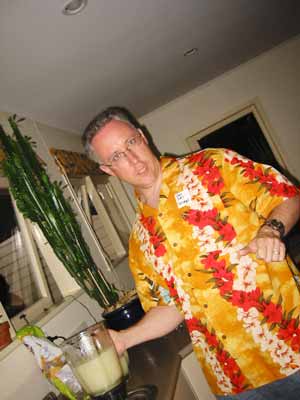 Jim Edwards revving up the Margaritas at our place in Auckland. You missed the Mexican party, didn't you? Well, you can't miss Jim's shirt, can you?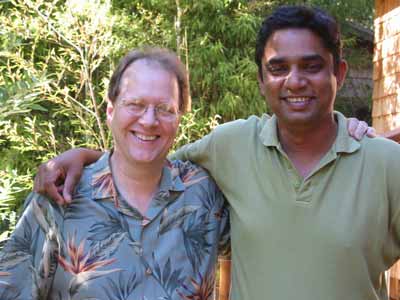 With Robert Middleton at his secluded home somewhere up in them hills in California. You can't see it, but there's a big stream right at the side of Robert's home. And that stream can get nasty all of a sudden. I suspect Robert keeps life rafts handy, though he wasn't telling.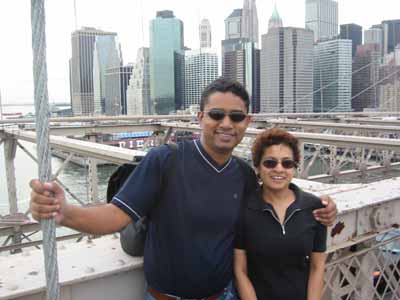 Renuka and me in Istanbul. Ok, ok, Brooklyn Bridge, New York.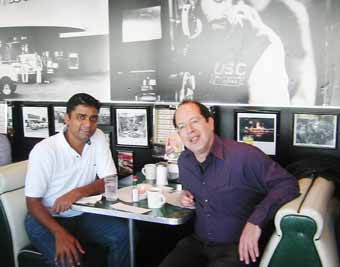 With David Garfinkel. And George Lucas. Er, George, can you bend down a bit and get in the frame puh-lease?