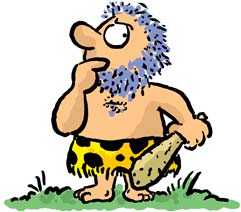 Contest to Win US$2200 Free Ticket
I've got two tickets worth $2200 each to a seminar by the Eisenbergs in Buda, Texas. I'd like to give this to one of you in 5000bc. And the other one goes to the rest of the list at Psychotactics.com
The catch?
Simply send me a story about how a Psychotactics article, 5000bc article, or any interaction with us at Psychotactics helped you. And let the story be as specific as possible (eg: I now take two days off each week, or I earned $500 more that month or whatever).
Send the story to story@www.5000bc.com
The story we like best will win the competition. Of course the judges could be us at Psychotactics. One of the two tickets will be reserved exclusively for 5000bc members (so you get a better chance of winning) and the other will go to any one on the Psychotactics list (this includes any 5000bc members)
On a secondary note: If you win, and can't travel, then your prize will be given to the next in line. And yes, as a consolation, I'll give you something interesting (Leave it up to me to come up with something interesting)
On a further note: If you'd just like to send us a story because you darn well like us so much and are happy to tell your story, please do send in your story any way.
To clarify:
1) Send in your story of how Psychotactics helped you.
2) The best story wins a $2200 workshop (You have to make your own travel and hotel arrangements to Buda, Texas)
3) The judging will either be done here in the Cave or by me and Renuka.
4) If you can't travel, I'll still give you a gift.
5) If you don't want to be bribed in any way, and still have a story, I'd love if you could send it to story@www.5000bc.com
6) Your deadline is: 15th August 2005 (that's a week from now)
---
The Details of the Event:
Call To Action: Secret Formulas To Improve Online Results
This is a one-time-only event presented by Bryan and Jeffrey Eisenberg, authors of the New York Times, Wall Street Journal, and USA Today best-selling book Call To Action.
Are you responsible for the results – or lack of results – of your website? Attend this seminar. Whether your business is B2C, B2B or highly complex sales, you have goals for your prospects; actions you want them to take online. Bryan and Jeff will teach you how to get your prospects to take those actions. To put it in webspeak, they'll teach you how to "improve your conversion rate." And you'll be learning from the guys who are considered to be the best in the world. Just ask the internet staff at Wal-Mart, Disney, or Dell.
In 2 days that will change your online world forever- Sept. 8 and 9 – you'll learn how to better persuade your prospects to:
Complete purchases, subscriptions and forms
Qualify themselves as leads
Recognize your brand and understand its value
Decide to visit you to buy face-to-face
Step by step, the Eisenbrothers will walk you through the five phases of web site development and optimization:
1. Planning: the most vital phase (and least understood)
2. Developing structure
3. Creating momentum
4. Providing relevant communication
5. Articulating value.
Along the way, they'll offer you the kind of practical advice that can only be learned through years of experience in the trenches. You'll learn about persona-based design and persuasion scenarios, how to choose and evaluate key performance indicators, and how to spot copy that will earn its keep.
Not only will the Eisenberg brothers teach you how to break through the invisible web-blocks that are keeping your web site from performing, they'll give you a global overview of the revolutionary principles and tactics that made them famous around the world. There will be a moment a light bulb appears over your head. We guarantee it.
No matter how much or how little you know about web development, you will receive huge benefit from this class. Since the company's inception in 1998, the Eisenberg's have pioneered the science and art of online conversion, focusing exclusively on helping clients, large and small, persuade and convert their web traffic into leads, customers and cash based on their proprietary Persuasion Architecture and conversion rate optimization techniques.
Class will be held in Tuscan Hall on the 21-acre campus of Wizard Academy in Austin, Texas. Prepare to be amazed.
Additionally, Call to Action will help you understand the interplay of usability, information architecture, and search engine optimization as it relates to conversion rate marketing.
If you have a web site whose performance could use improvement, I strongly urge you to register for this class. It will not be repeated and registration is strictly limited to the first 120 participants.
Proceeds from this event will be used in the construction of Engelbrecht House, the student mansion soon to be constructed at Wizard Academy. (When this project is completed you'll be staying on campus instead of in a hotel. Woo-hoo!)
Price for this two-day course: $2,200.00 (If you win the prize, you get a seat free!)

Note: I don't get any affiliate commission. There's no deal. There's no hanky-panky here. Whoever wins, wins and gets to go. It's that simple.
---
The steps again:
To clarify:
1) Send in your story of how Psychotactics helped you.
2) The best story wins a $2200 workshop (You have to make your own travel and hotel arrangements to Buda, Texas)
3) The judging will either be done here in the Cave or by me and Renuka.
4) If you can't travel, I'll still give you a gift.
5) If you don't want to be bribed in any way, and still have a story, I'd love if you could send it to story@www.5000bc.com
6) Your deadline is: 15th August 2005 (that's a week from now)
Note: Entries may be used as testimonials on Psychotactics.com, Brainaudit.com or www.5000bc.com